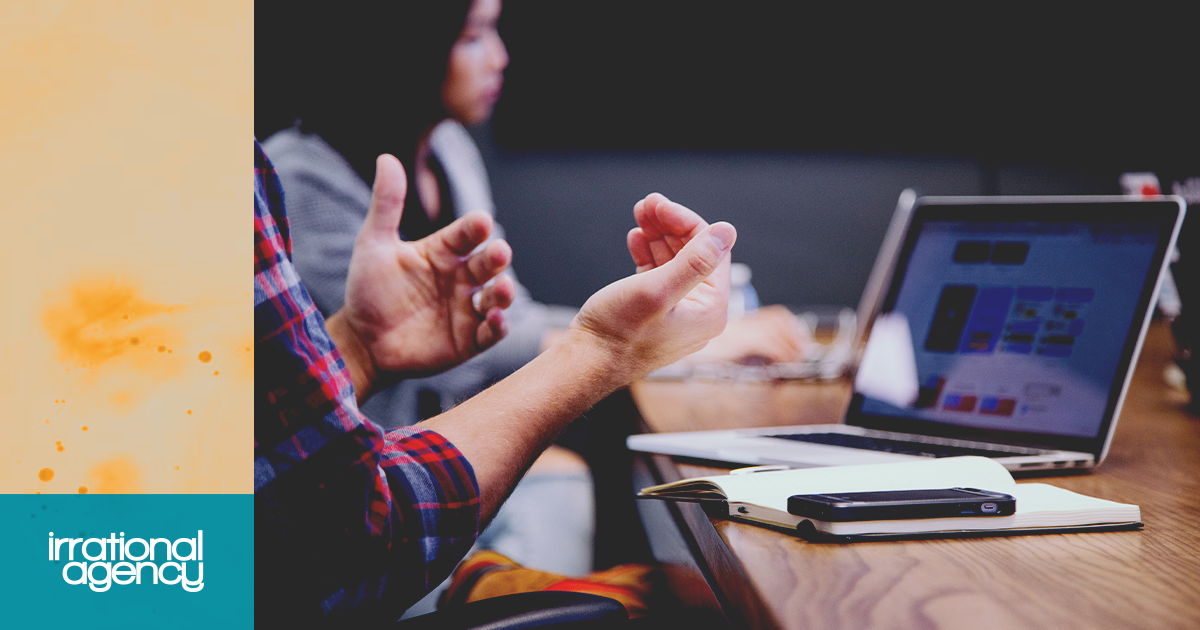 Where to Begin? How to Introduce the Benefits of Behavioral Economics Into Your Organization?
"I'd love to commission a Behavioral Economics project but I have never known how to spot when my challenge was relevant".
These were the recent words of a marketing industry peer discussing how behavioral economics (BE) can help organizations grow. She was well-read on the literature and aware of the widely-publicized success stories but wasn't sure how to implement BE in her organization. Knowing where to begin is a common challenge that we hear across the industry, and it is something the following should help address.
Behavioral Economics' stock has never been higher. Following the publishing of Cass Sunstein & Richard Thaler's Nudge, the establishment of the UK government's Behavioural Insights Team, and the awarding of the Nobel Prize in Economics to Thaler, BE has evolved from an academic curiosity to a legitimate commercial opportunity for both the public and private sectors.
Irrational Agency believes that behavioral science's immediate appeal lies in its ability to deliver provable commercial results using accurate and methodical tests and trials. Taking best practices from the lab, practitioners of BE identify opportunities to change behavior, develop nudges to unlock the possibilities, and tangibly measure the impact of those changes and the subsequent return on investment.
At their best, BE interventions allow clients to create sustainable wholesale changes to the behavior of large groups of customers or stakeholders, with frequently minimal investment. These could be anything from increasing response rates by rearranging words on the page of a letter, driving behavior change with subconscious signposts to the built environment, or increasing profitability by changing pricing options.
The now-famous Economist experiment where introducing an unattractive deal (Print subscription) drove more customers from the Economist.com subscription towards the Print & web subscription than when the latter two options were tested as a pair.
At Irrational Agency, we have been helping first-time clients bring the benefits of BE to their organizations. Below are some of the typical behavioral interventions that new clients use to introduce BE, enjoy its benefits, and deliver their first BE wins to their organizations.
Behavioral Pricing to Help ING Increase Revenue
Irrational Agency worked with ING, a multinational European bank, to create a framework to design and test new behavioral pricing strategies. Across 10 countries the bank tested 25 different pricing changes, including:
Anchoring – communicating a higher starting price to show that the current price is of great value

Goldilocks pricing – presenting three price options to make the middle option more appealing

Left-digit effect – using a supermarket strategy to set interest rates – e.g., 3.99% rather than 4%. This both gives customers better value and makes the bank's offer look more attractive, winning business from competitors.
Results: The strategies were tested in-field, using an empirical economics methodology, achieving an average revenue increase of approximately 5%. When rolled out across all the bank's products, this could achieve returns as high as €800 million.
Behavior Change to Help Highways England Create Safer Motorways
Social research may start with understanding attitudes and existing behaviors, but to be effective it must engage with changing behaviors to bring about better outcomes. Behavioral economics can tell you how to use nudges to change behavior and even how to modify attitudes and beliefs so that better behaviors occur.
In a recent project with Highways England, Irrational Agency looked at safe driving behaviors and knowledge, finding that respondents overestimate their driving safety and don't always know how to drive better. We designed interventions that will result in better and safer driving and support the smart motorways program that reduces congestion and pollution, allowing drivers to get there faster with less frustration.
Results: Several dozen lives will be saved by the behavioral interventions now being put in place.
Behavioral Economics to Help Danone Increase Sales
Subtle psychological effects can significantly impact consumers' behavior online, especially during a sales funnel. Behavioral economics shows how to change the text, pricing, and layouts of a website to increase conversion rates online. Simple changes can often increase conversion rates by 40% or more.
Irrational Agency worked with Danone to change how information was presented in an e-commerce environment, testing the effect of:
- Showing information in a different order
- Reframing (e.g. "3% fat" vs "97% fat-free")
- Graphical changes such as showing separate roundels to highlight product features vs straight pack shots
Results: We were able to show Danone how to increase clickthroughs to their product pages by 30% and sales by 7-10% - evidence they could take to retailers and use in their merchandising negotiations.
If you would like to introduce the benefits of a behavioral approach to your organization, we have a great resource to get you started. We've compiled an extensive 30-page guide to behavioral market research. Click to download.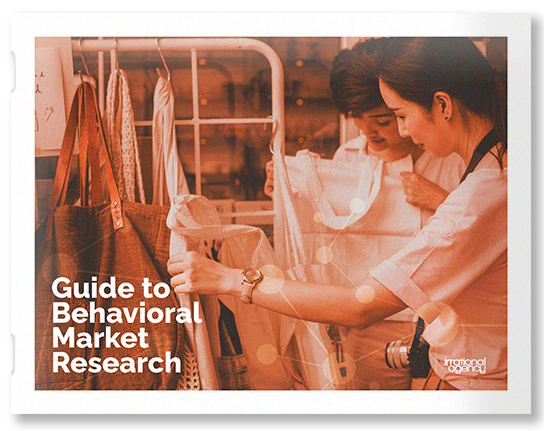 Related Posts
Most of us have encountered colleagues, bosses or stakeholders who resisted our new ideas. What is...